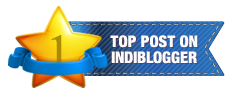 Movies come in different flavors. Some movies wake us, some rake us, some shake us, some take us, some make us and some fake us...
It is very difficult to ascertain that a movie which I liked 5 years back will have the same impact alive still. There are still certain movies that you might have watched 20 years back and still feel some touch alive that you found as the best part of that movie. The same fragrance in such cases stays there for years without losing a bit out of it. The credit for such movies can never go to a single dimension - story, songs, dialogues, direction, set design, acting etc. In such cases, the effort involved is manifold and hence credit goes multiple departments.
It requires a big heart to opt for an offbeat movie over a masala/ commercial movie by a producer/ director as the chances of failure go higher in an offbeat movie. Advantage of an offbeat movie is that usually it asks for low budget in its making...but is not true in all cases.
Top 5 offbeat movies that are a must watch in my opinion are as below, as these are the movies that force you to think differently...
1. Bemisaal:
This 1982 movie that was produced by Debesh Ghosh and directed by Hrishikesh Mukherjee had a strong story line with excellent direction and acting. Cast included Amitabh Bachchan, Vinod Mehra, Rakhee, and Deven Verma. Story is about an orphaned boy living in a very poor and shabby condition when gets adopted by a rich family where he becomes a part and he grows well along with the same age son of that family. A time comes when this orphan child does not take a minute to decide on taking a tough call of his life to pay back the debts to this family. A must watch...to learn some great life lessons presented in a very powerful way...
2. Sadma:
Sadma came in 1983 that was directed by Balu Mahendra. Cast of this movie is Kamal Hassan and Sridevi and music is from Ilyaraja. The movie was about a young girl who goes back to her childhood mentally after meeting with a serious accident, played by Sridevi, who gets rescued by Kamal Hassan. The movie has many serious and emotional twists that will bring tears to your eyes.
3. Hey Ram:
The movie was selected for Oscars in Best Foreign Film category for the year 2000. Hey Ram was directed, produced and written by Kamal Hassan and strongly displayed the all round capabilities of this versatile actor. The movie is about the partition time and about killing of Mahatama Gandhi by Nathuram Godse. This off beat movie did not do well in India but was well praised all across the globe in most of the countries.
4. Mili:
Released in 1975, directed by Hrishikesh Mukherjee, the movie has Amitabh Bachchan, Jaya Bachchan and Ashok Kumar in lead roles. The story of Mili is about a girl who is suffering from a serious disease termed as Pernicious Anemia where chances of survival are minimal or rather negligible. The movie has many ups and down with a number of heart touching messages. This girl who knows that she will be dying soon loves to live her life without compromising with her happiness. A young man who comes to live in the neighborhood is always depressed and lost in drinks. The girl becomes an inspiration for this man who stops drinking, starts living his life and gradually falls in love with this girl... without knowing about the serious facts about the girl who is going to die soon.
5. Aadharshila:
An off beat movie produced and directed by Ashok Ahuja in 1982 had Naseeruddin Shah and Anita Kanwar in lead roles. The story, it is said, is the reality faced by Ashok Ahuja about his struggles and hardship during becoming a filmmaker. A good to watch damn serious movie...
This post is a part of the
Miss Lovely
Activity in association with
BlogAdda